TweetBeats

-

Apps

-

George Garside
Sign up for updates on TweetBeats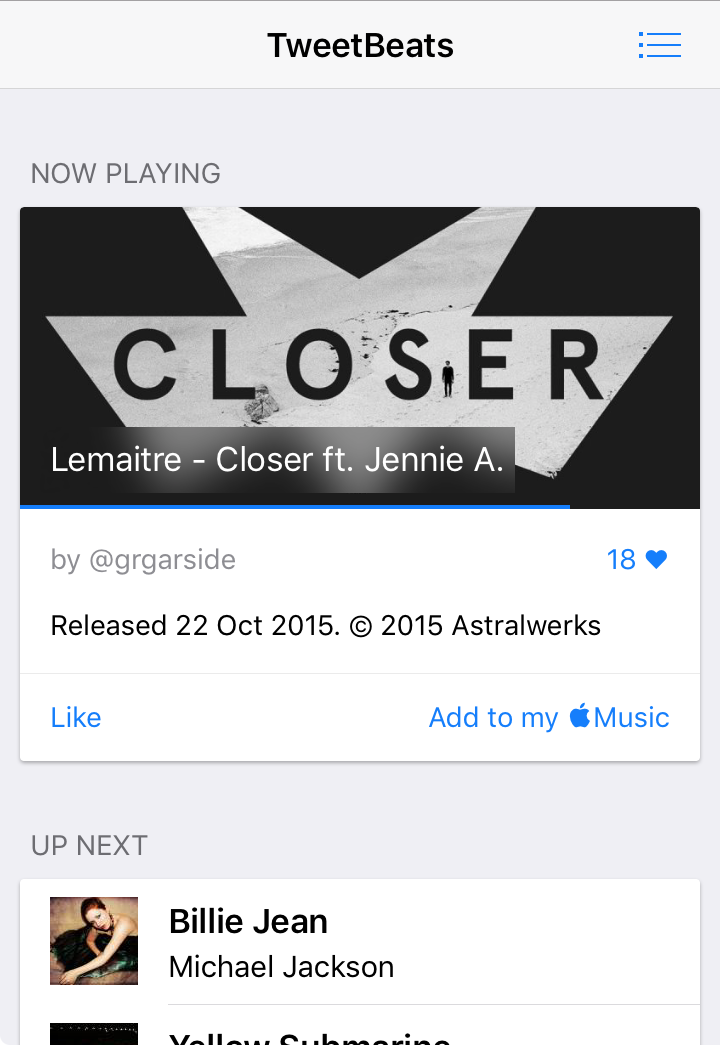 Features
Integration with Apple Music: add to your personal Apple Music library with one tap and suggest new songs by selecting music from a playlist of yours
Recommend songs with just the app, no Twitter required
Live view including music playback progress bar and administration controls
Supports output over audio out, Bluetooth or AirPlay
No more complicated setup! Use AirDrop to connect to the host device from your iOS device — your Twitter is automatically verified through Internet Accounts in iOS and you can use the app to suggest songs immediately!
More details and information coming soon. Sign up for the TestFlight beta (using your Apple ID email) to try the app on your own device!
© George Garside and the TweetBeats team from CyberFirst.