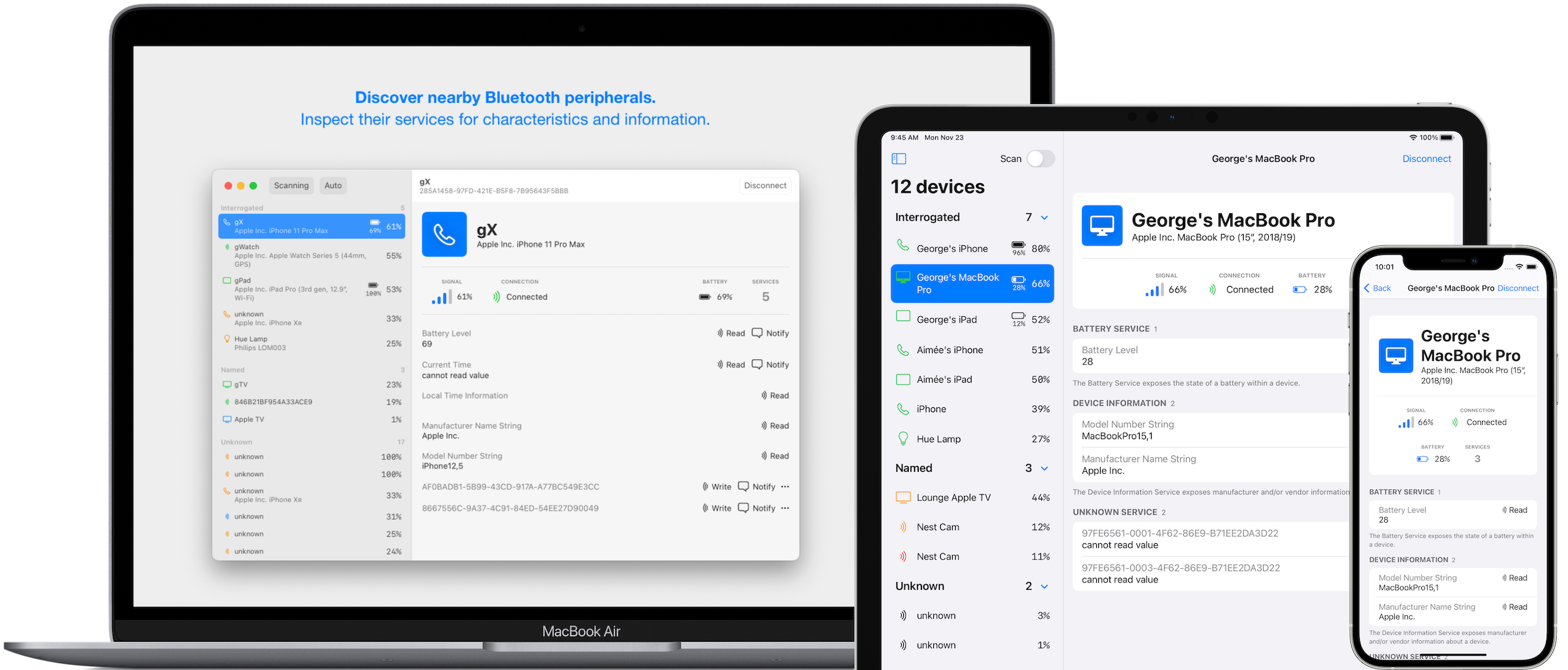 Discover nearby Bluetooth peripherals
and inspect their services for
characteristics and information.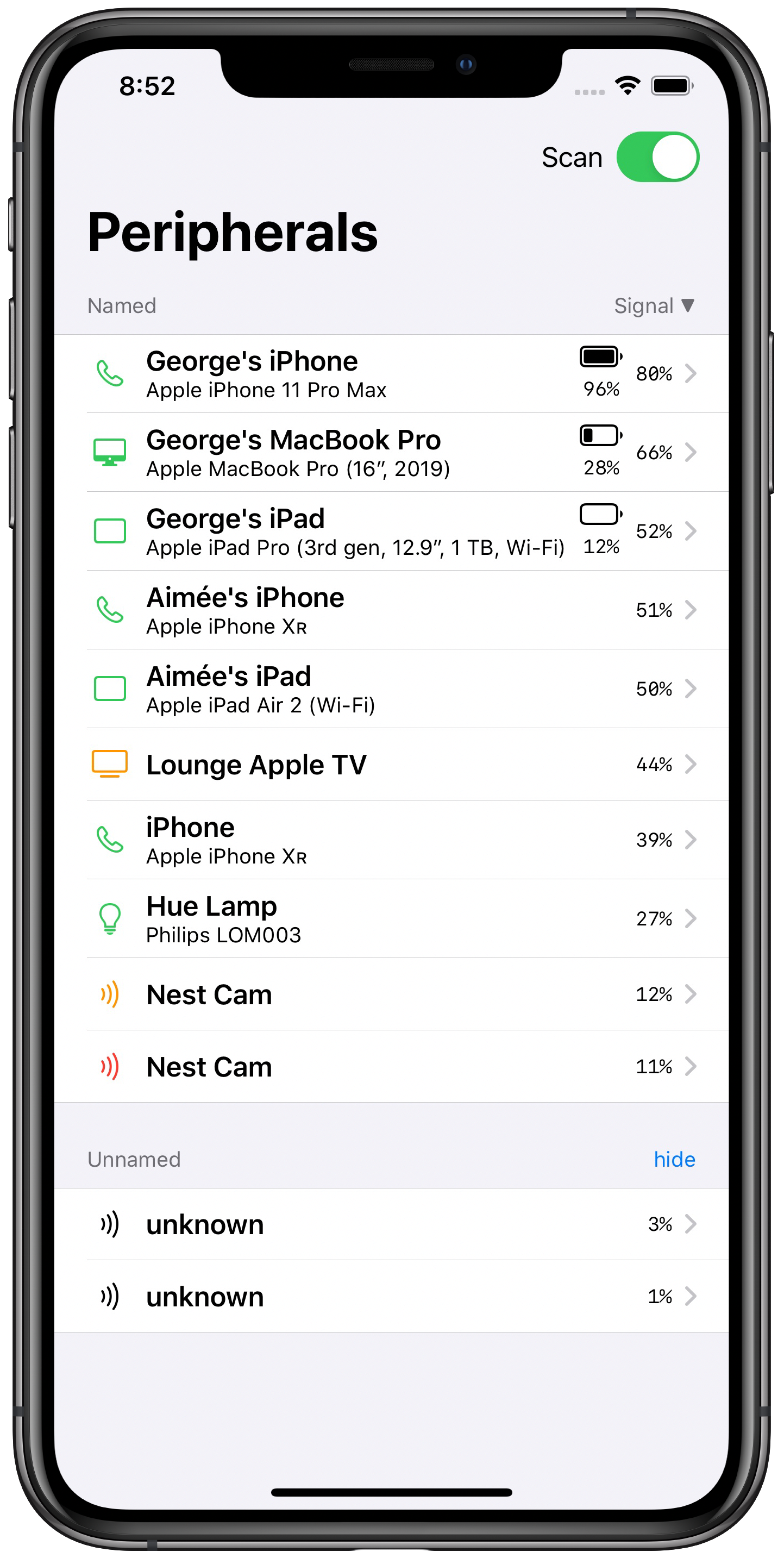 Find nearby peripherals
Get battery level for your own devices signed into the same primary iCloud account.
View the signal strength for each device found, updating in real time as you move around.
See model identification broadcast by devices around you, mapping the Apple device identifier to the marketing name.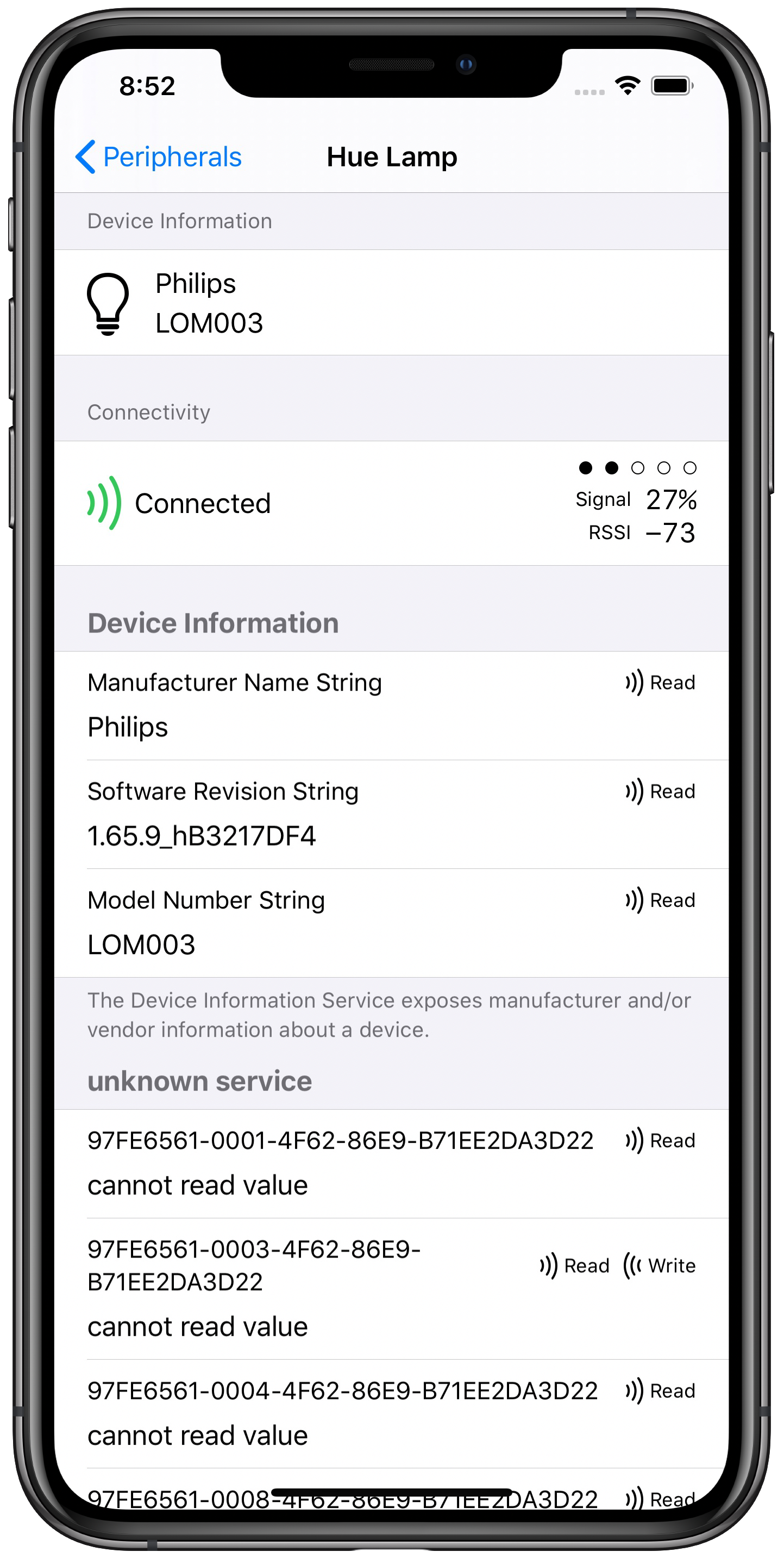 Interrogate peripherals
• Extract software and firmware version strings from devices broadcasting this information.
• Read any characteristic value, even for services not well known and are custom to the device being interrogated.
Constant use of Bluetooth connectivity can drain your device's battery. Bluetooth connectivity is only used when this app is in the foreground and up to a few seconds after being backgrounded.